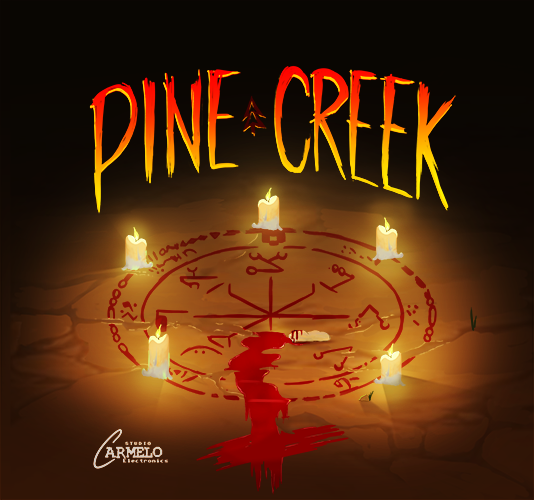 Pine Creek
Play in browser for free
Physical Copies here: https://incube8games.com/products/pine-creek-gbc

Purchase the ROM here: https://incube8games.com/collections/digital-editions/products/pine-creek-gbc-digital-edition


Languages:

English
Español
Português

The disappearance of a young girl in the previously quiet small town of Pine Creek raises the popular belief that a cult is behind the crime and many other ritual killings before her.

Her best friend will do his best to solve why, how, and who is behind it.

PINE CREEK is an adventure game focused on exploration, story, and following clues. Have friends, think about life, think about death, eat tasty food, and play games in the arcade!


The game is fully compatible with any Game Boy emulator and can be playable on original hardware via flashcart.
Controls:
Select button: Open Diary
Start button: Save game
A: Interact
Credits:
Tabique Malévolo (@mamc2501):
Story, writing, art, music, programing.
David Martínez Canales (@damaca_war):
Programing, Gameplay, Story
Brazilian Portuguese Localization:

Mikap Traduções @MikapTraducoes

Subscribe to our mailing list to get updates about the game! https://mailchi.mp/97a48490b68b/pinecreekgame

or join our Discord: https://discord.com/invite/9ncJvqP

Twitter: https://twitter.com/carmeloelectron

Instagram: https://www.instagram.com/carmeloelectronics/